Roll over image to zoom in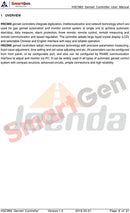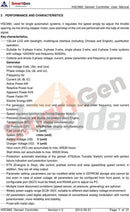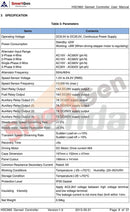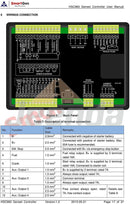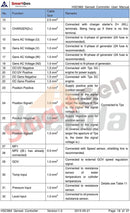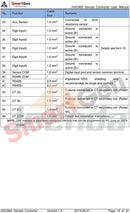 Description
HSC960 Genset controllers integrate digitization, intellectualization and network technology which are used for gas genset automation and monitor control system of a single unit to achieve automatic start/stop, data measure, alarm protection, three remote: remote control, remote measuring and remote communication and speed regulation. The controller adopts a large liquid crystal display (LCD) and selectable Chinese and English interface with easy and reliable operation.
HSC960 genset controllers adopt micro-processor technology with precision parameters measuring, fixed value adjustment, time setting and set value adjusting and etc..All parameters can be configured from the front panel, or by configurable port, and also can be configured by the RS485 communication interface to adjust and monitor via PC. It can be widely used in all types of the automatic genset control system with compact structure, advanced circuits, simple connections, and high reliability. Performance and Characteristics HSC960, used for single automation systems; it regulates the speed simply by adjust the throttle opening via the driving stepper motor; the auto start/stop of the unit is performed with the help of remote signal.
Key characteristic:
132Г—64 LCD with backlight, multilingual interface (including Chinese and English), pushbutton operation;

Suitable for 3-phase 4-wire, 3-phase 3-wire, single-phase 2-wire and 2-phase 3-wire systems with voltage 120/240V and frequency 50/60Hz;

Collects and shows 3-phase voltage, current, power parameter, and frequency of generator.

For generator, the controller has over and under voltage, over and under frequency, over current functions;

Speed regulation function (via Driving Stepper Motor);

Precision measure and display parameters about Engine,

Protection: automatic start/stop of the genset, ATS(Auto Transfer Switch) control with a perfect failure indication and protection function;

ETS (Energize to Stop), idle control, preheat control and raise speed/drop speed control
Payment & Security
Your payment information is processed securely. We do not store credit card details nor have access to your credit card information.